Read our new collection of children's stories 
2 March 2023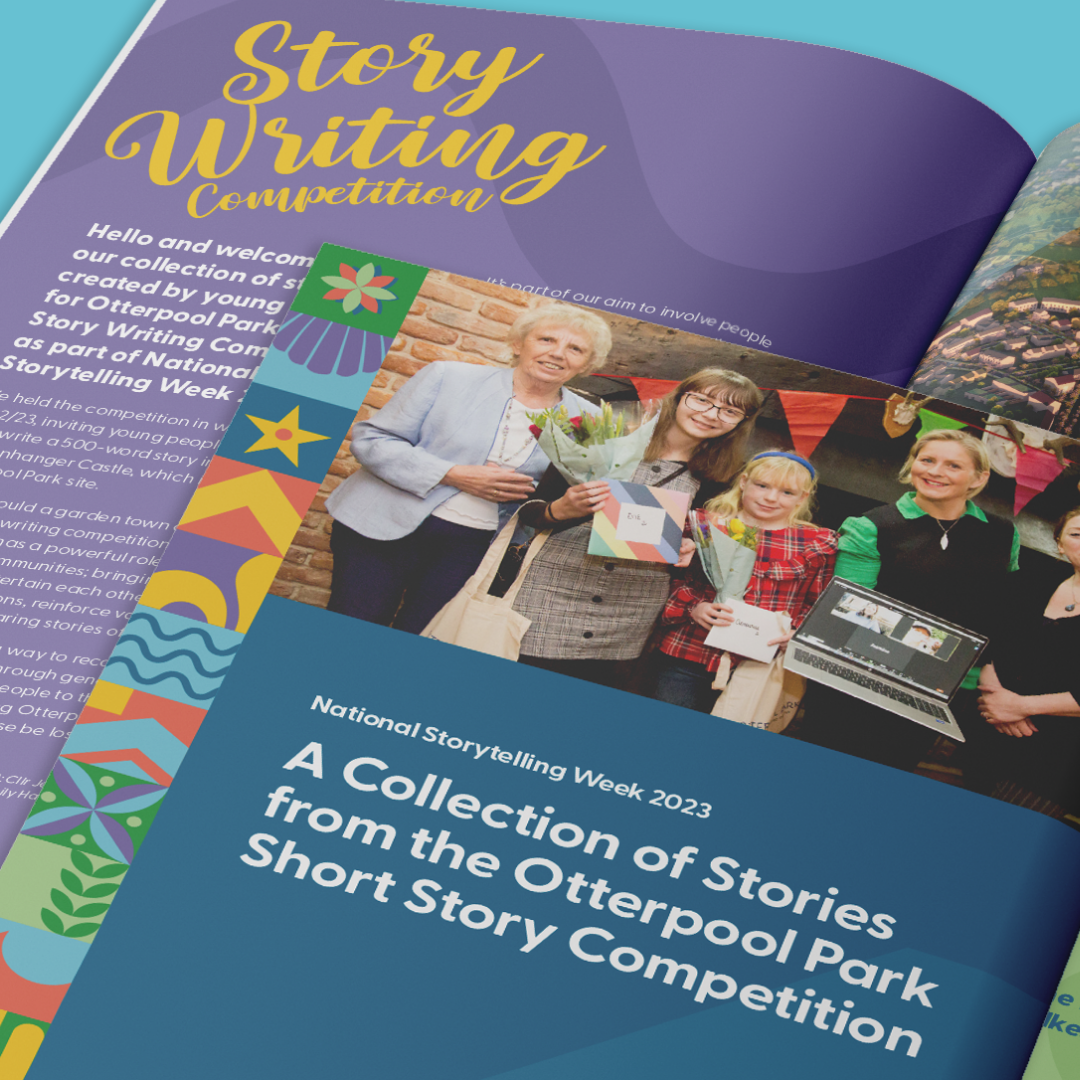 A collection of children's stories that were received from young people across the globe as part of our recent Short Story Competition has been published into a new book.
More than 40 young people entered the competition earlier this year as part of Otterpool Park's National Storytelling Week activities.  With a 500 word limit and three story prompts set around Westenhanger Castle, the competition provided a challenge, but that didn't faze the young writers as they wowed the judging panel with their imaginations and creative talents. Three budding young authors scooped the prizes, which included a coaching session with a professional storyteller.
Otterpool Park's Community Services & Events Manager Tamasin Jarrett said, "The stories we received were of such high-quality that it has prompted us to create this e-book as a record of the wonderful creativity and achievements of the young writers so that others can enjoy reading the stories as much as the other judges and I did.
"Storytelling has such a powerful role to play in building communities. Bringing people together to entertain each other, record, share and pass on experiences, morals and lessons through storytelling activities is an ancient art of communication that can connect people as we begin to build a community from the earliest days of Otterpool Park."
Read the stories and download the book below: