Our Vision
"To deliver a next generation garden town that will support sustainable living and a healthy economy; provide the best quality of life for existing and future residents and respond to local landscape and character."
A new garden town
Otterpool Park is positioned in the heart of the Kent countryside, just a few miles from the coastal towns of Folkestone and Hythe.
The site has excellent connectivity to London and Europe by road and rail.
This new garden town will be set around the historic Westenhanger Castle and will offer the very best of a rural and urban lifestyle that everyone can call home.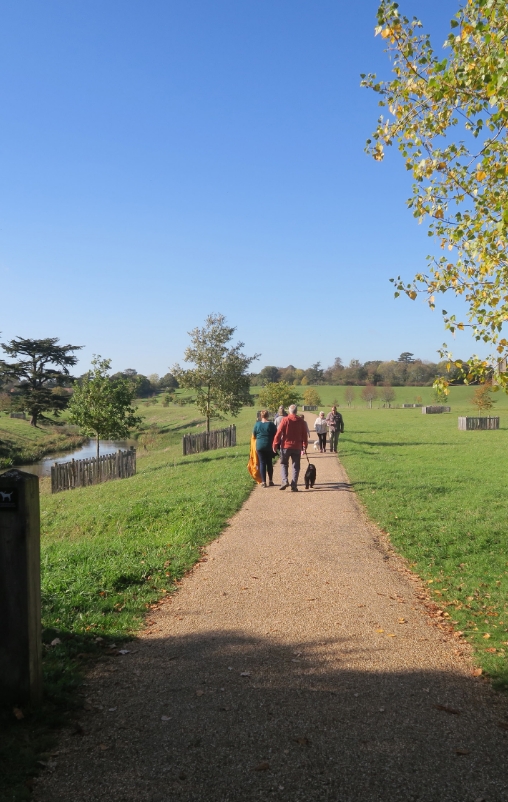 A garden town community
There will be lots of green space, homes, schools, workspaces and all the facilities people need – from health and wellbeing to spaces for leisure, arts and culture, in a new community with Westenhanger Castle at its heart and where the site's heritage is celebrated.
Otterpool Park will be designed creatively and will encourage and enable creativity through its community events, as well as maximise its links in an area that's renowned for its creativity and culture.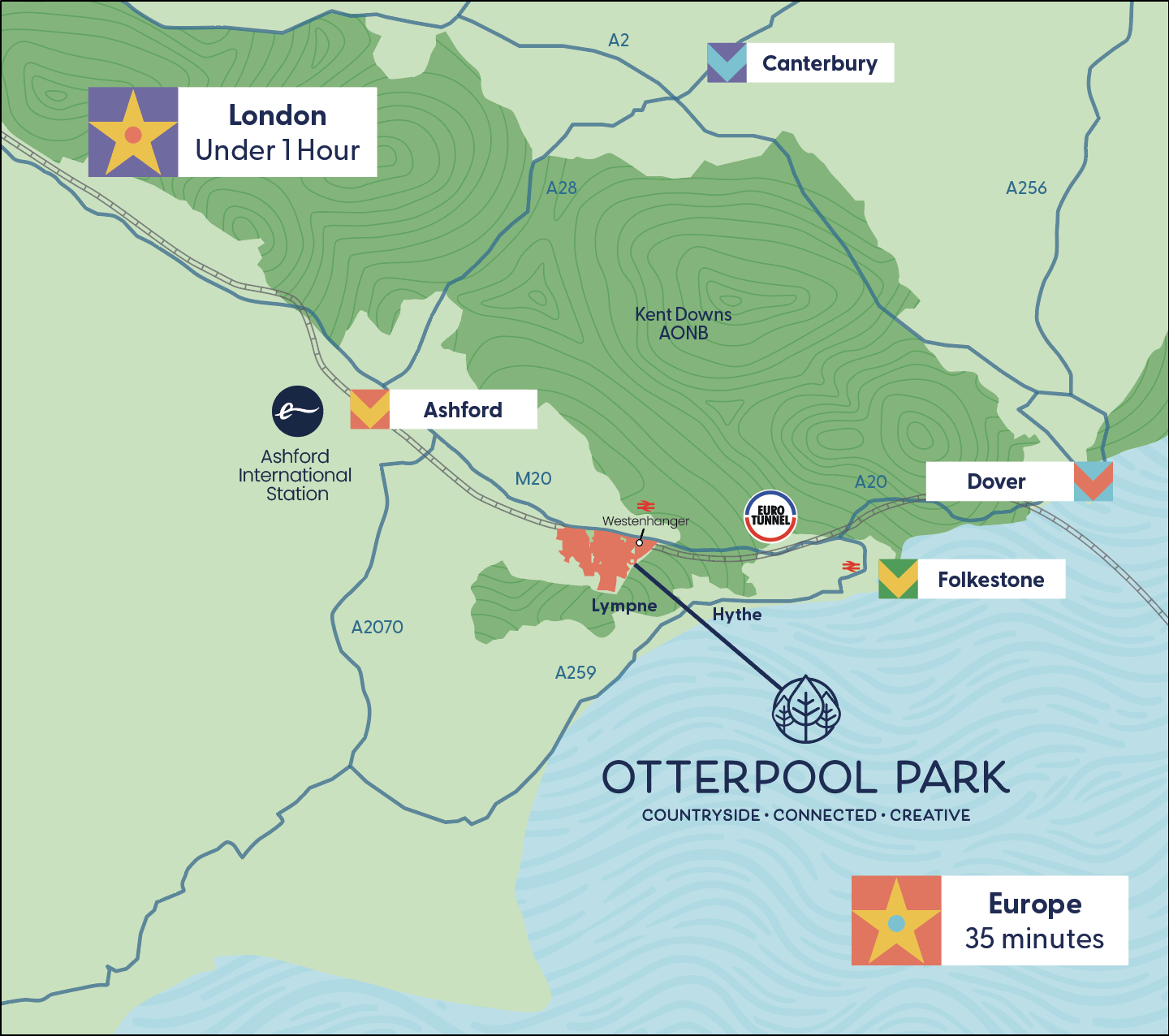 Countryside
Garden towns are green by nature and half of Otterpool Park will be green space.
The new garden town is surrounded by an Area of Outstanding Natural Beauty and its design is inspired by the local landscape. Through Otterpool Park's masterplan, areas containing heritage features like Bronze Age barrows are protected as green spaces and will be made accessible for everyone to enjoy.
Otterpool Park will be a beautiful place – enhanced by a wide variety of natural spaces, supporting wildlife and nature, and green areas for sport, walking and cycling, making Otterpool Park a place to lead a sustainable, active and healthy lifestyle.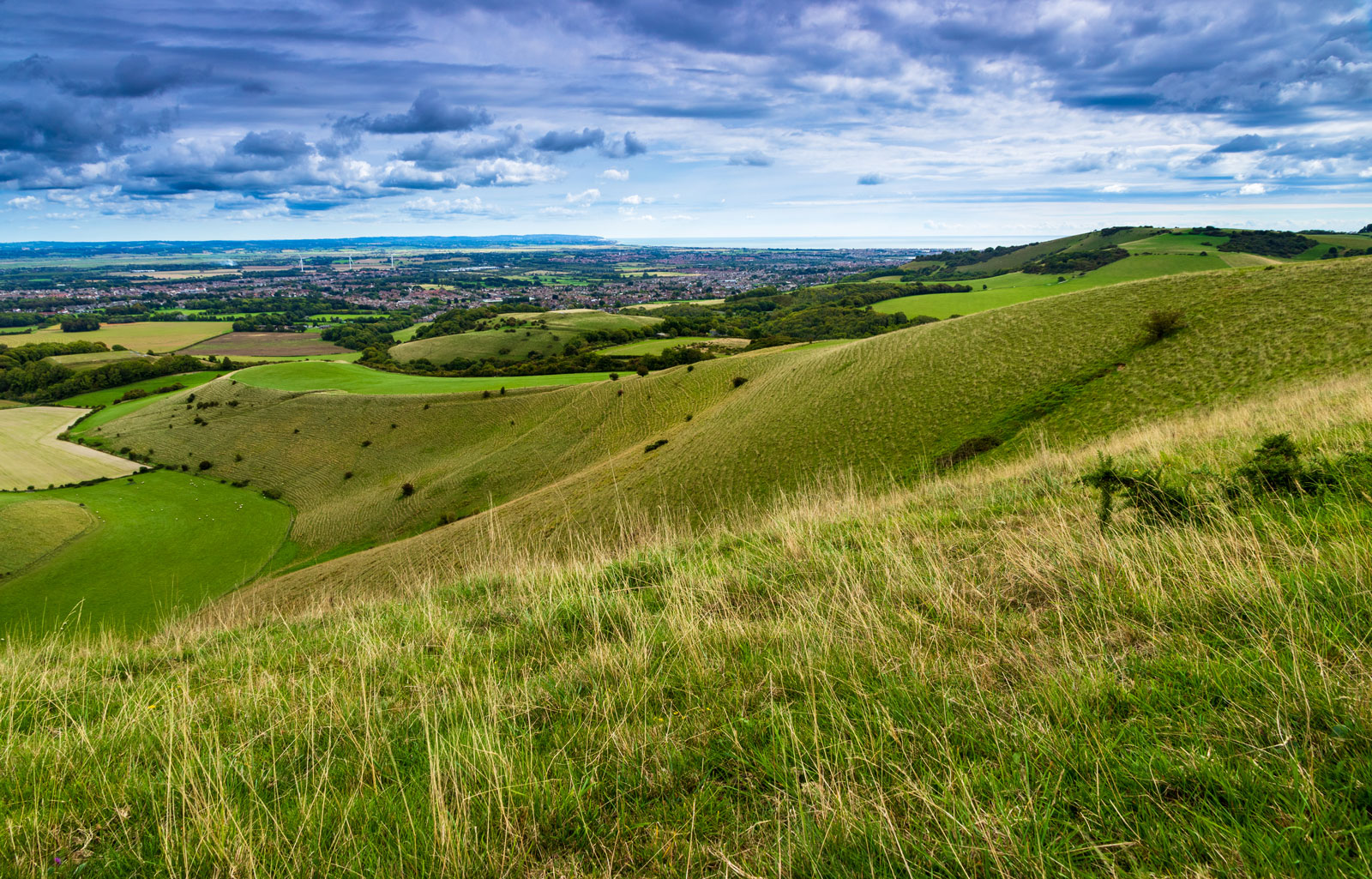 Connected
Connectivity runs throughout Otterpool Park. The area's excellent transport links by road and rail make it a prime location for the new community, boosted our plans to improve local rail infrastructure further by developing the facilities and services available from Westenhanger station.
There's also connectivity in the way Otterpool Park has been designed, with networks of walking and cycling routes within the development and into the local area. People are changing the way they travel, and emerging transport technology, bike hire and ride sharing principles have been factored into our plans, in line with our vision for a healthy, sustainable community that's fit for the future and flexible to evolve in line with future lifestyle habits.
Connections here take many different forms – whether that's superfast broadband connectivity for homes and businesses or the links that are made between people, communities and business now and as the garden town grows.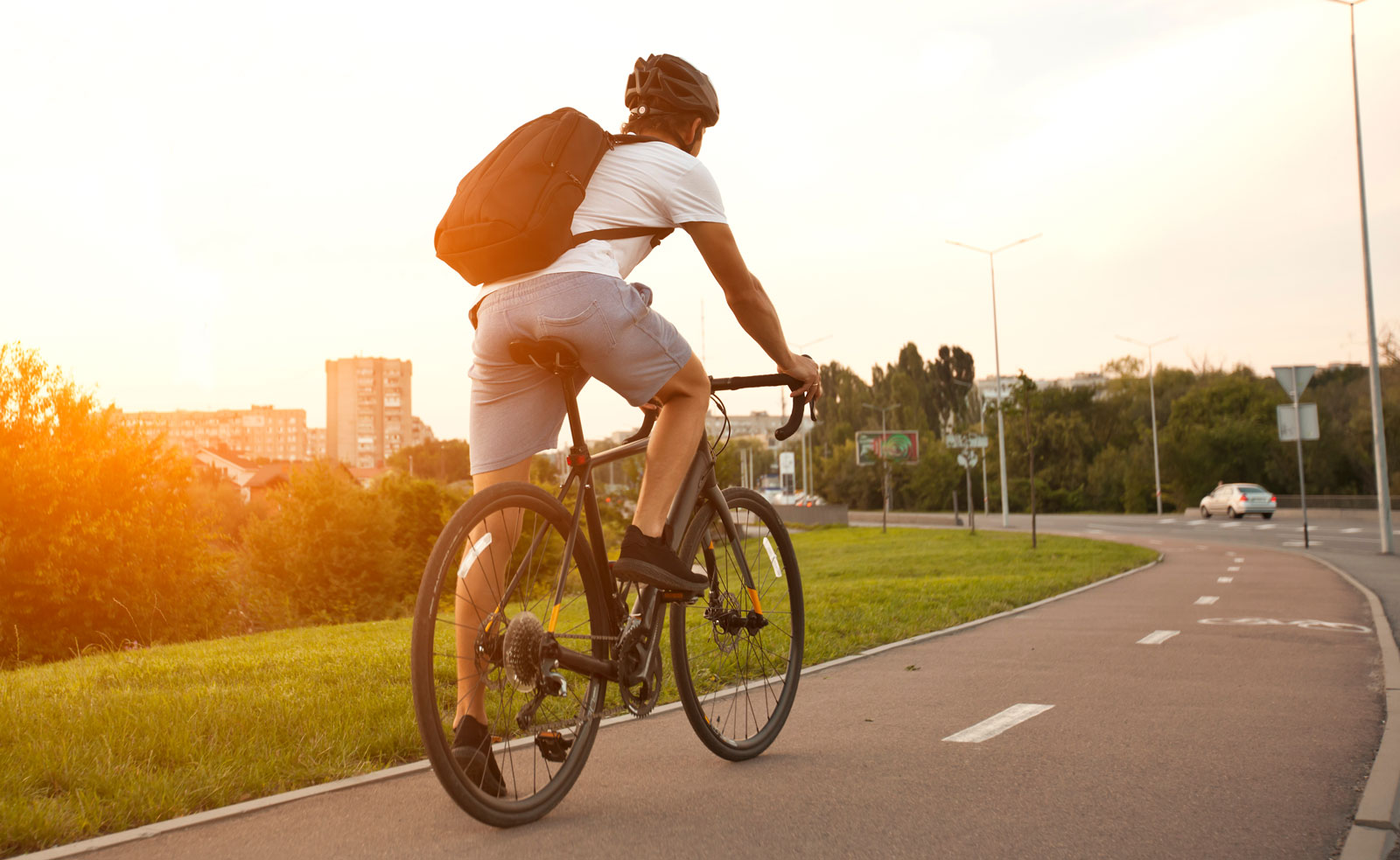 Creative
Otterpool Park will embrace creativity, featuring the best of design and adopting a creative approach to everything we do.
Combining arts, culture and community at Otterpool Park from the early stages is helping us to bring the vision for a vibrant, appealing and diverse new community to a reality.
Otterpool Park is located in an area that's known and celebrated for its heritage, creativity and culture – events like the Folkestone Triennial and the thriving creative and digital industries locally have grown the area's creative reputation internationally and have been transformative in the area's regeneration.