Otterpool Park LLP
Otterpool Park LLP is leading and driving forward the plans for Otterpool Park as its master developer.
We are working to deliver a next-generation garden town that will support sustainable living and a healthy economy; provide the best quality of life for existing and future residents, and respond to local landscape and character.
As custodians and sole landowners of Otterpool Park, we are in a unique position to take the project from concept to reality.
By taking a holistic approach to the development we can ensure that housebuilders, commercial, retail and leisure developers and infrastructure partners can focus on construction, marketing and delivery.
In our role as a master developer, we also commit to developing relationships with the communities that surround Otterpool Park, to new residents and our partners.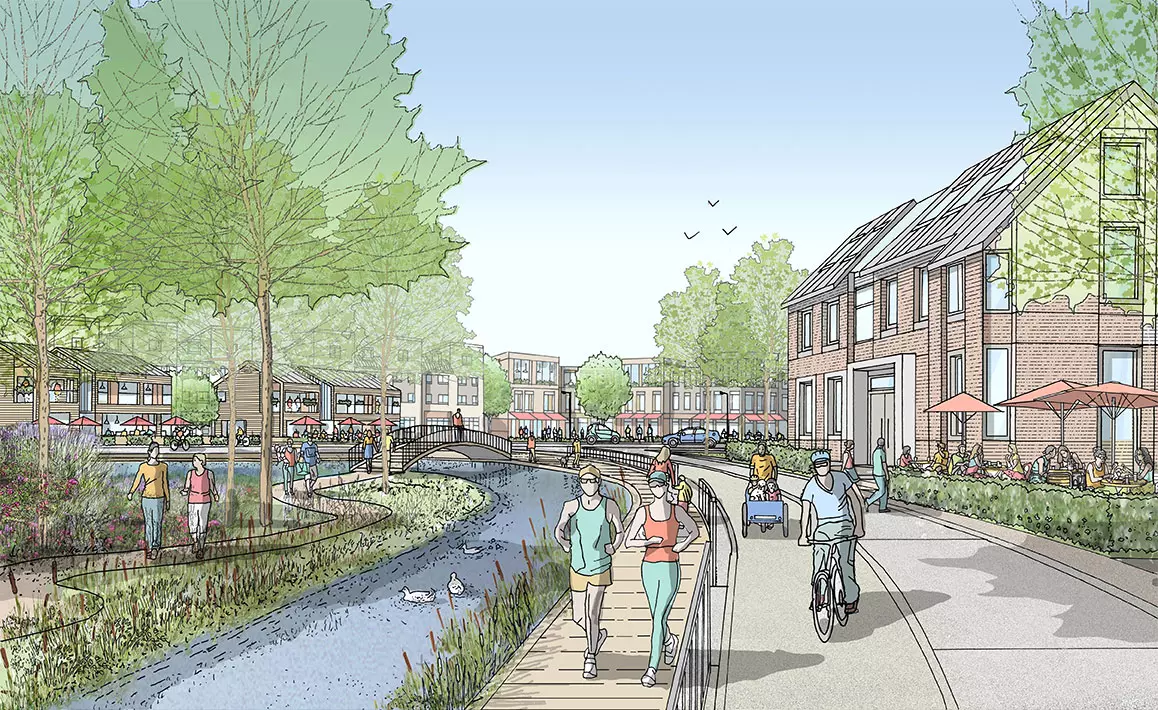 The role of Otterpool Park LLP:
Leading and coordinating development activities.
Leading and coordinating the delivery of infrastructure works.
Becoming the applicant for the existing planning application and any future submissions.
Facilitating partnerships, to bring forward housing and employment opportunities.
Holding and managing residential, commercial, agricultural and/or industrial land.
Commissioning professional services.
Managing new community infrastructure.