Work, connect, thrive
Over 30 years, Otterpool Park will become a place for businesses to succeed and for people to work, connect and collaborate.
A vibrant new business location
A new 30-acre business park will be created near junction 11 of the M20 and Otterpool Park's mixed-use town centre will combine homes, retail, leisure and workspace.
We understand that transport connectivity is key for businesses and Otterpool Park offers excellent road connections, as well as rail services to London from Westenhanger station on site.
Europe is within easy reach via Eurotunnel from Cheriton, just minutes from the new garden town. Otterpool Park is also a prime location for access to Kent's ports including the Port of Dover.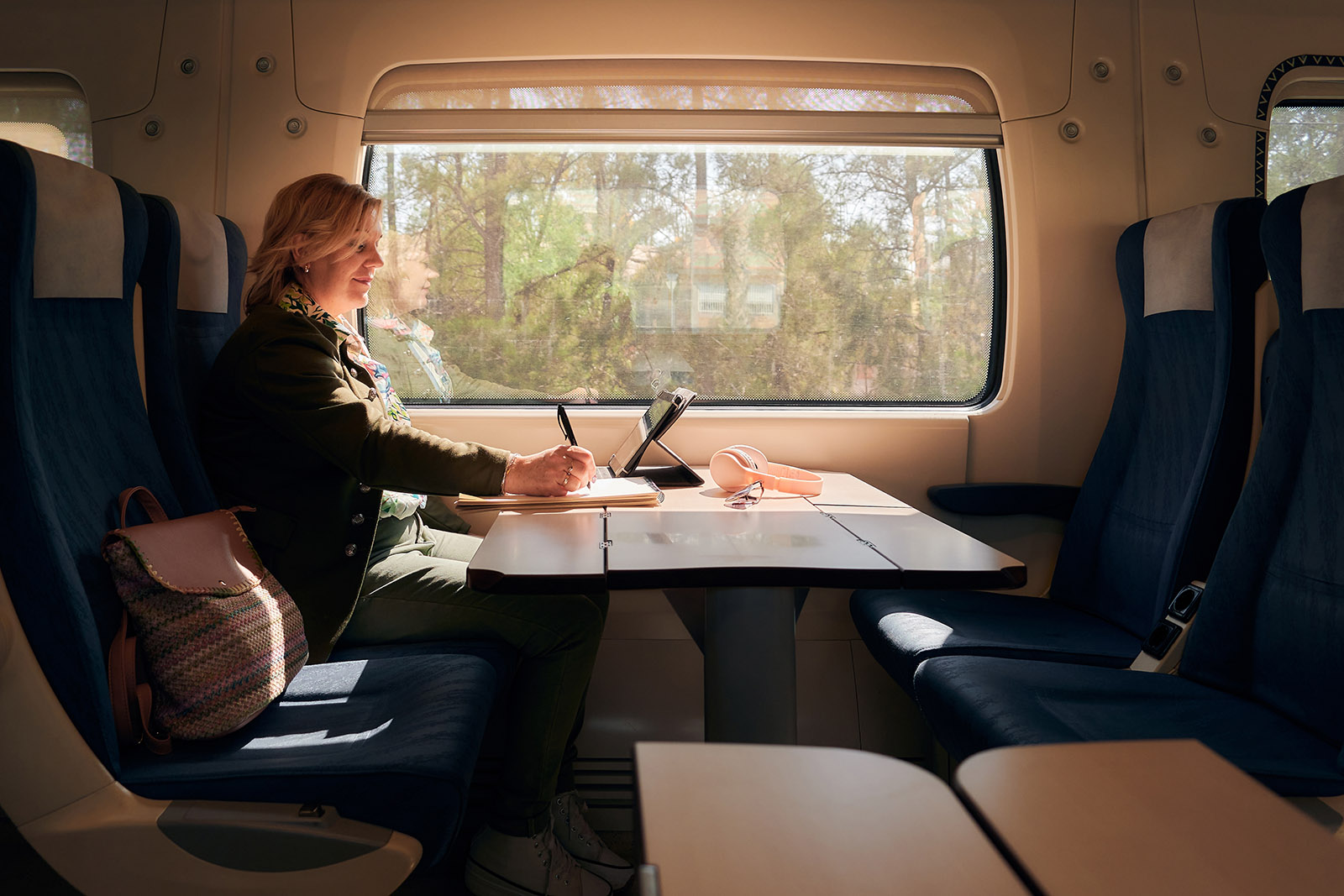 A connected location
Connectivity is a theme that runs throughout Otterpool Park, from its strategic location and to its super-fast broadband. Connections will be made within the new community, by businesses working collaboratively, between neighbours and friends, and even through the design of the town, which is linked up by a network of cycling and walking routes within Otterpool Park and into the district.
Locate and create
Otterpool Park is located in Kent's thriving creative and digital heartland, Folkestone and Hythe.
Rapid connectivity to London, an excellent quality of life, the draw of the nearby coast and the area's cultural offer add to its appeal as a place for businesses to locate and create.
Businesses succeed and grow here, and Otterpool Park will provide further opportunities for businesses to have additional space available to them.
Read our interview on why Otterpool Park is the place for business.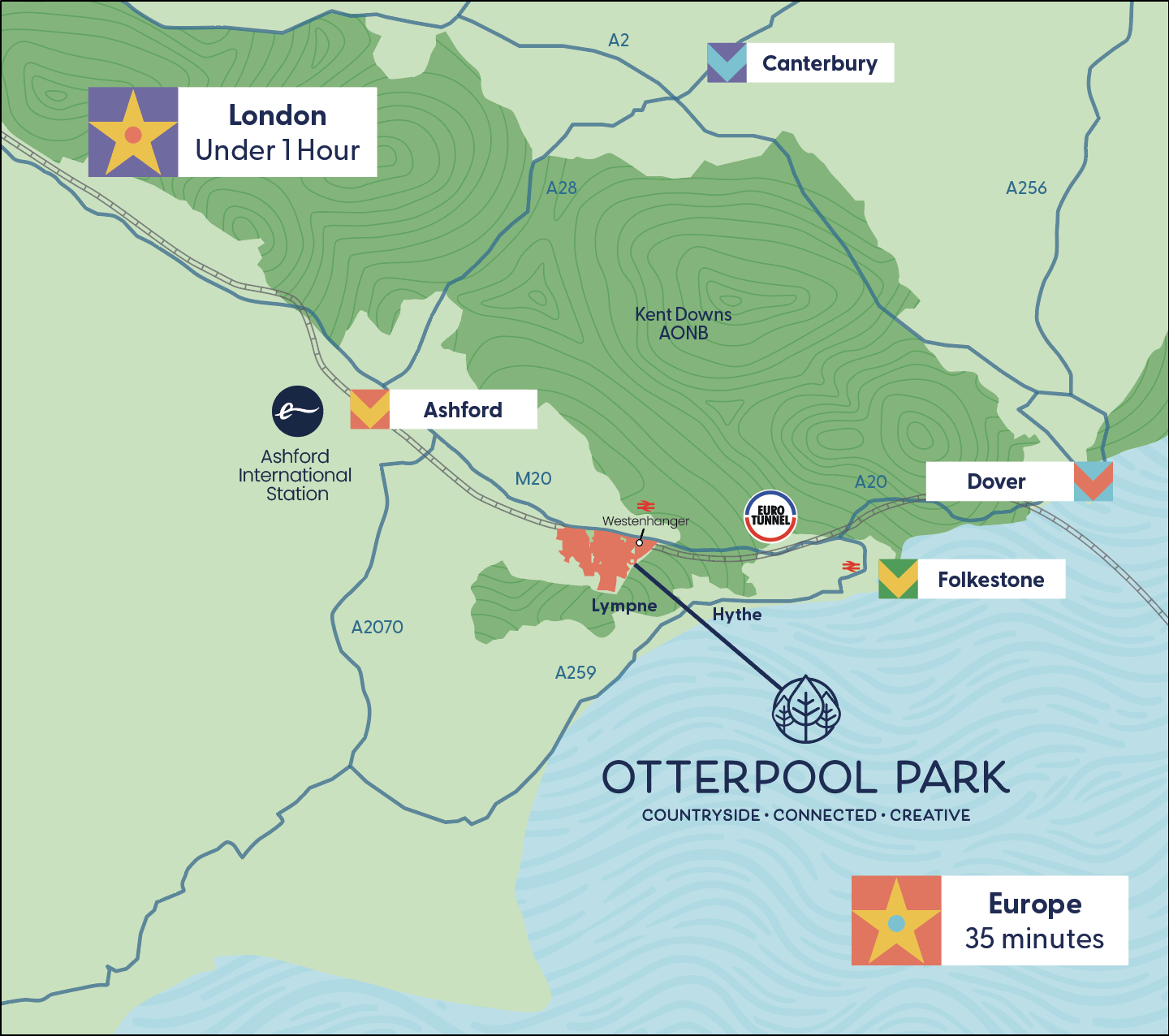 Let's connect
Want to locate your business to Otterpool Park? We're interested in hearing from organisations of all types and sizes looking for space to locate and grow.
Contact John Foster - Economic Development Manager