Wild & Wonderful Bug Hotel & Mask Making workshop
6 February 2023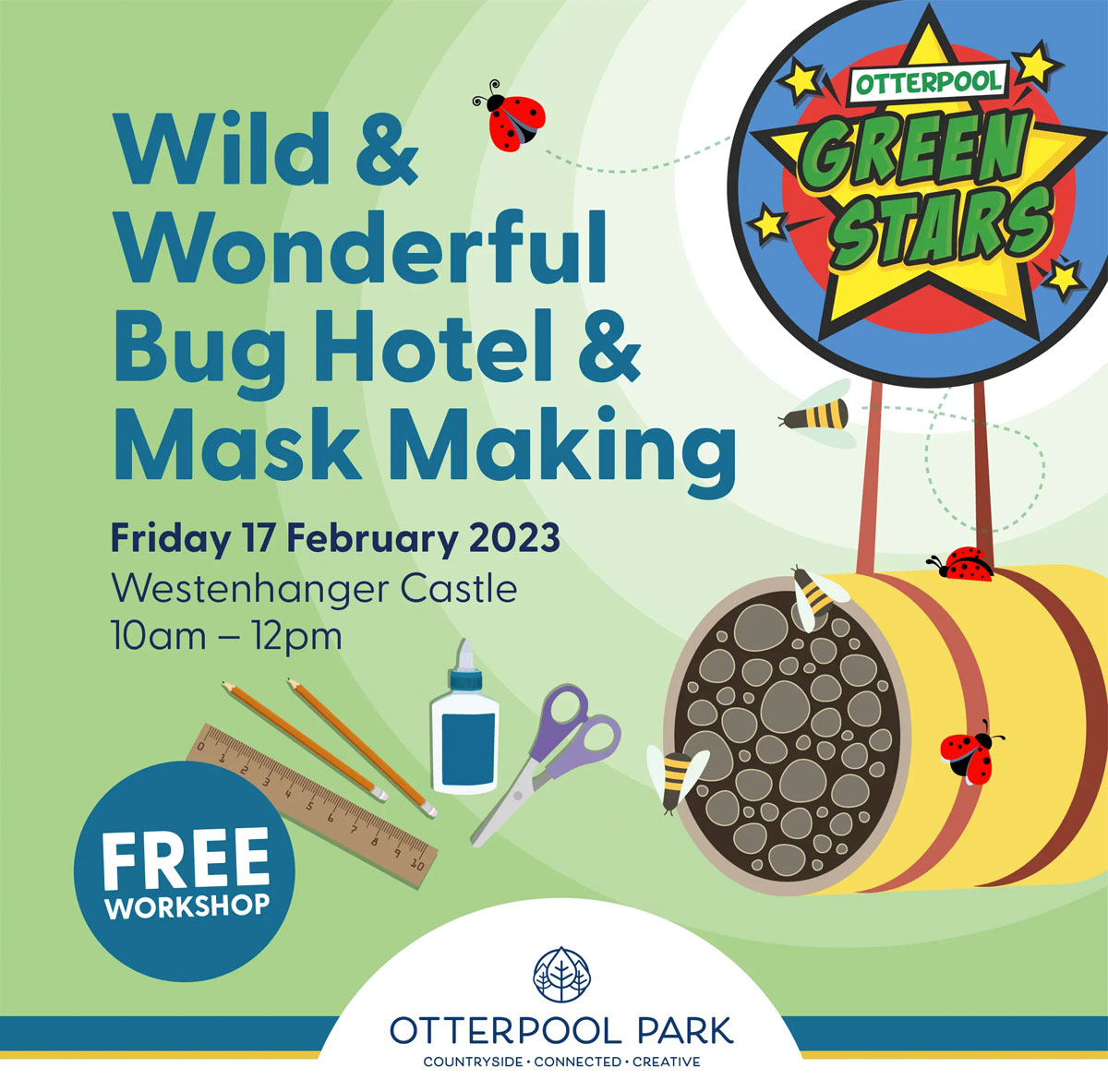 The Otterpool Green Stars are back this half term with a Green Stars Workshop – a new activity for children at Westenhanger Castle near Hythe in Kent. Come along to our Wild & Wonderful Bug Hotel & Mask Making workshop on Friday 17 February 2023, from 10am – 12pm.
Make a bug hotel out of natural and recycled materials to take home, and have a go at making an animal mask inspired by the badgers, birds and bats that can be found here on the Otterpool Park site.
Our Otterpool Green Stars initiative encourages young people to think about the environment and the future. We want to promote more sustainable, healthier lifestyles and have a positive impact. There'll be homes for everyone at Otterpool Park – and that includes nature and wildlife, creating new habitats and protecting old ones so that there's an increase in the biodiversity of the site over time.
The Green Stars workshop is free to attend, but tickets need to be pre-booked in advance through Eventbrite – just search 'Otterpool Park' or follow this link to book.
Please email community@otterpoolpark.org with any questions about the event, and sign up to our newsletter here.