Visitors flock to Westenhanger Castle for the open air theatre events
14 June 2022
Hundreds of visitors came to Westenhanger Castle for four open air theatre events held in celebration of the Queen's Platinum Jubilee on 3 and 5 June.
Actors Liz Garland and Jessica Saunders delivered a stellar performances as Lady Rosamund and her assistant Miss Marshall, taking the audience on a whistle-stop tour of the history of the castle, from its Roman past, through its links with King Henry VIII and Queen Elizabeth I right up to the nearby airfield, racecourse and to the modern day.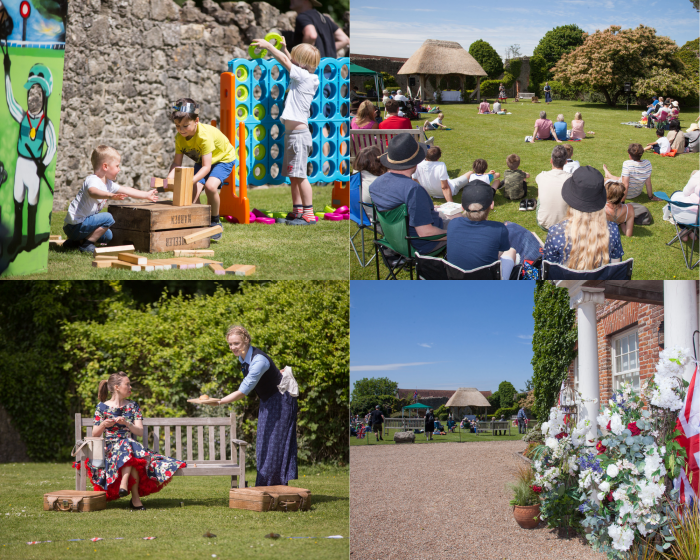 The show completed with an inspiring and thought-provoking overview of big moments in history that happened during the Queen's 70-year reign, with lots of laughter and audience involvement.
The free open air theatre events were commissioned by Otterpool Park, with local theatre production company Up The Road Theatre writing and producing the show, especially for the occasion.  Tamasin Jarrett, Community Services and Events Manager said,
"Thank you to everyone who came along and helped make it such a special weekend at Westenhanger Castle. The cast gave an excellent and energetic performance and the story cleverly wrapped up the heritage of Westenhanger and made it fun. We were delighted to welcome so many people and by the smiles and laughter the audience clearly enjoyed themselves."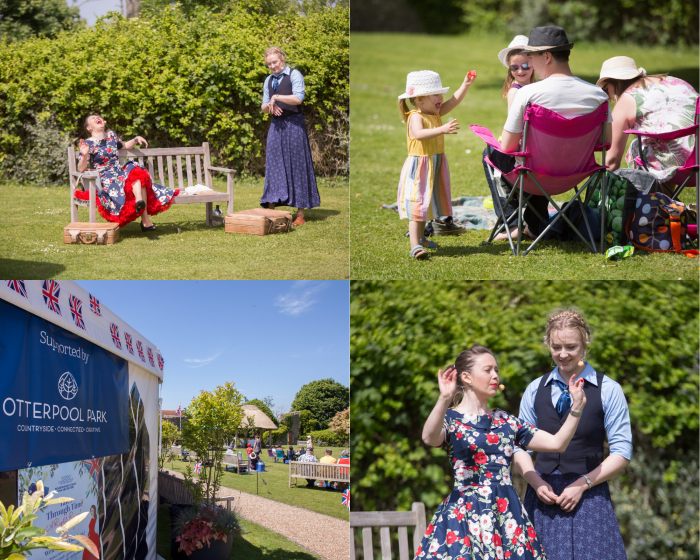 Sign up to the Otterpool Park newsletter to receive news of new events and activities that will be held at the castle in the coming months.