The Big Draw Festival: Watercolour Landscapes for Families
22 September 2022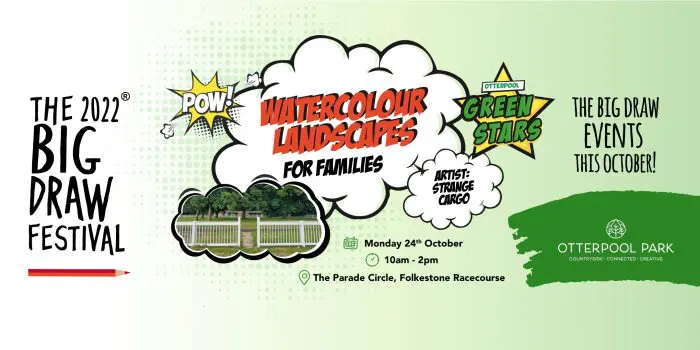 The Big Draw Festival: Watercolour Landscapes for Families
Parade Circle, Folkestone Racecourse
Monday 24 October 2022
10am – 2pm
Come and connect to the outdoors with your family. What do you notice? What colours, shapes, angles can you see?
Join us at The Parade circle led by Strange Cargo to be guided through a 'Plein Air' workshop to capture the spirit and essence of the landscape.
Materials will be provided but you are also free to bring your own art materials and create your own independent masterpiece. Suitable for all levels of experience.