The Big Draw Festival: Motion in an Era
22 September 2022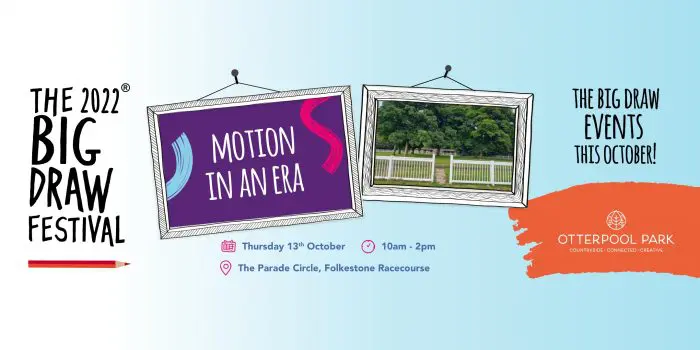 The Big Draw Festival: Motion in an Era
Parade Circle, Folkestone Racecourse
Thursday 13 October
10am – 2pm
Folkestone Racecourse opened in 1898 and over 2,000 horse races took place during its 114 years of operation.  The Parade Circle will have been at the heart of every race as the horses were ridden around by their jockeys in front of the attendees before the big race. It was a place of excitement, energy, colour and movement.
This event is for The Big Draw Festival 2022 – join us at The Parade circle with an artist Ruby Bolton from arts organisation Strange Cargo, to be guided through capturing movement and energy through art in Motion in an Era.
Materials will be provided, but you are also welcome to bring your own art materials and create your own independent masterpiece. Suitable for all levels of experience.