Public exhibition to be held at Westenhanger Castle
6 May 2022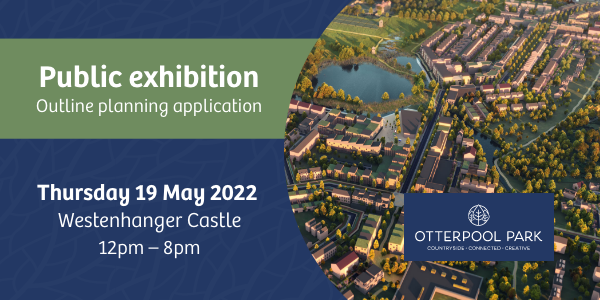 A public exhibition about plans for Otterpool Park will take place at Westenhanger Castle on 19 May 2022 from 12pm – 8pm.
The Otterpool Park public exhibition is an opportunity for people to learn more about Otterpool Park's amended outline planning application and the benefits it will bring to the district. Members of the team behind the project will be available to answer questions.
Otterpool Park has been proposed to provide homes and address local housing needs in a new, sustainable garden town that will support healthy lifestyles within a strong community. The development, which will be 50% green space, takes inspiration from the local landscape, culture and heritage of the area. Plans include up to 8,500 new homes, with community facilities and infrastructure such as schools, healthcare, parks and sports facilities. It will be one of the largest new communities in the country and is expected to deliver more than 9,000 jobs over 25-30 years.
Andy Jarrett, Otterpool Park LLP's Managing Director said, "We'd like to invite people to come and find out how we have amended the planning application in response to people's comments.
"Visitors will be able to learn about how we propose to address local housing needs, employment and our approach to topics like heritage, sustainability and travel around the site and beyond."
While the event will provide the opportunity to find out more and ask questions, formal comments on the outline planning application should be shared directly with the Local Planning Authority Folkestone & Hythe District Council via their website before 24 June 2022.