Otterpool Park featured in the Kent Property Market Report
6 November 2020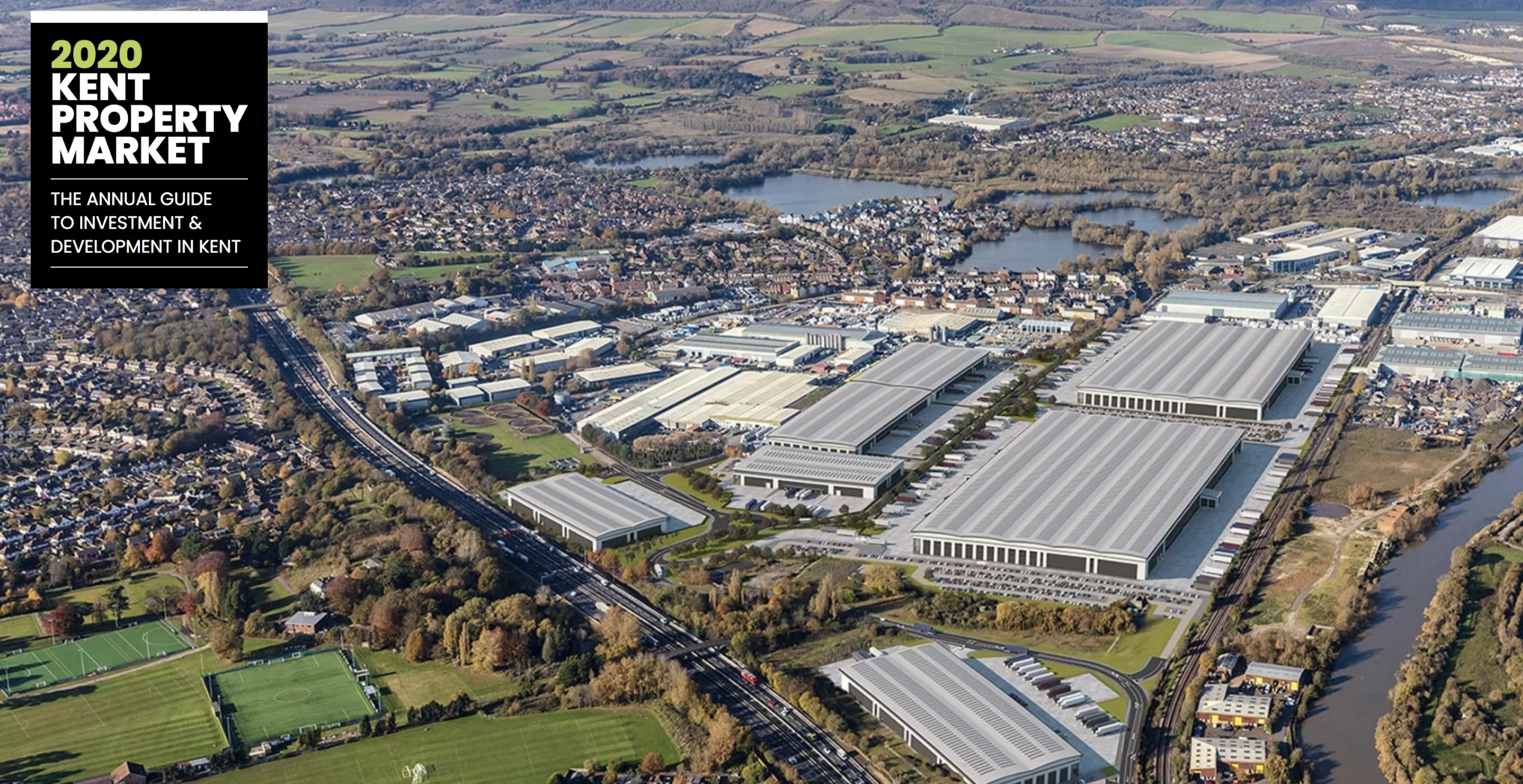 The Kent Property Market Report for 2019-20 was launched this week, with Kent County Council Leader Roger Gough stating in his address, "Otterpool Park plays a major part of the infrastructure proposition in Kent".
An annual guide to investment and development in Kent, the report recognises the current trend for buyers to relocate from London to coastal and rural areas and highlights the Folkestone and Hythe district as an investment opportunity, thanks to its coastal location and creative and cultural assets, as well as good value commercial and residential property prices.
"Work on [Otterpool Park] has continued at a pace," the report states. "A new design code for the whole garden town has been commissioned that will set design principles that all future housing, commercial and public buildings must adhere to. This will put high-quality design at the forefront of all future development proposals."
The full report is available for free to download. Published by Caxtons Chartered Surveyors, Locate in Kent and Kent County Council, the Kent Property Market Report provides an update on inward investment, infrastructure and regeneration, green infrastructure and strategic developments.
"Creating a sustainable development is a priority and the project aims to be exemplary in every respect and at every stage," the report concludes. "This starts from the master plan of the garden town, which incorporates 50% green space. This major new development, set within a 770ha site that's surrounded by countryside, has plans for up to 10,000 homes, eight primary schools, two secondary schools, community facilities and employment space delivered in phases over 30 years."