New festival lights up Westenhanger Castle
9 June 2023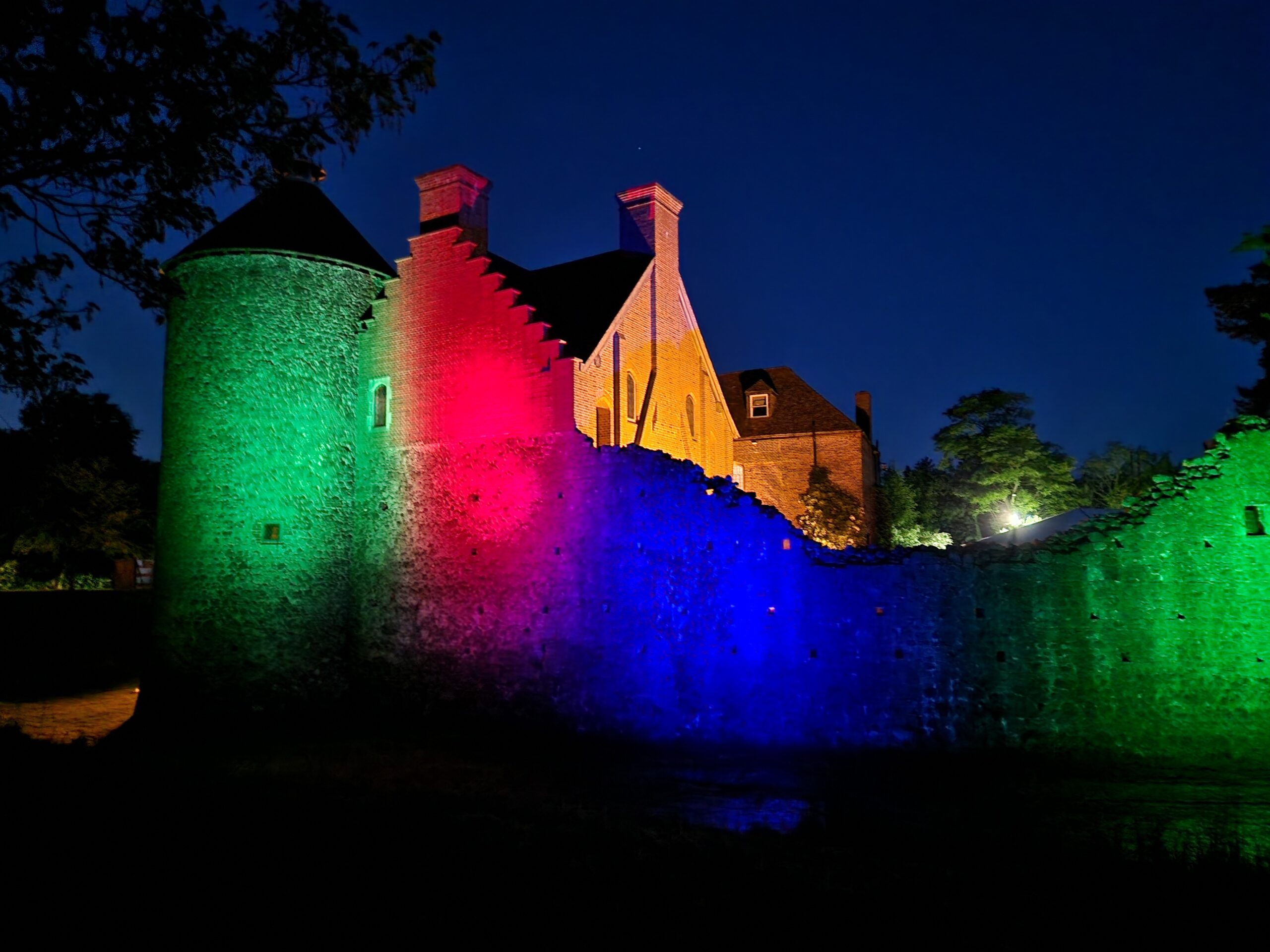 It's festival season, a time when those feelgood summertime memories are made! That was certainly true of the first ever Zest Fest with hundreds of people descending upon Westenhanger Castle for a weekend packed with summer fun.
This new festival took place in glorious weather on 3 and 4 June at a place that over the coming years will be at the heart of Otterpool Park, a new garden town that will add a new dimension to Folkestone & Hythe, a district of Kent that prides itself on its cultural links and boundless creativity.
Organised by Otterpool Park LLP, Zest Fest succeeded in leaving festival goers feeling happy, healthy and inspired and building a 'sense of place' for the new community that will take shape in phases over the next 30 years.
Highlights of Zest Fest 2023 included Simia Circus, which not only delighted the crowds with their Simia's Sailing Circus show with trapeze and aerial acrobatics, but also gave spectators the chance to have a go themselves including flying trapeze, aerial yoga, fire spinning, aerial hoop, juggling and spinning.
All the way from Toulouse, Ni Une Ni Deux performed their incredible show 'Imperfections', a wonderful and thought-provoking performance of acrobatic gymnastics that could not help but wow the crowds.
Creativity flowed through the craft tent that was run by Strange Cargo throughout the weekend – from making wild and wacky hats to creating custom-made skipping ropes and even taking part in the hooden horse procession across the Castle Lawn.
The music beheld a feast of local treats that kept all ages and tastes entertained, with the highly acclaimed British jazz vocalist Randolph Matthews, blues singer Kate Bradley, Sophia Stutchbury and her band Sophia Syndicate to the Ashford Concert Band and Showtime Choir. Zest Fest also provided a stage for the talented winners of the Folkestone's Busking Out competition that took place as part of the Music in May festival.
The first Otterpool Park Gallop, a new running event on the site of the former Folkestone racecourse, also went down well. Over 150 runners came along to take part in a family fun run, 5k and 10k gallop. Congratulations to Chris Edwards of Dover Road Runners for setting the male 10k course record at 39.36mins and Rebecca Powney setting the female record at 51.43mins. Everyone took away a well-earned medal.
Community Services and Events Manager, Tamasin Jarrett, said: "It's been a fantastic weekend full of local spirit. We were delighted to welcome so many people along to the first ever Zest Fest at the beautiful Westenhanger Castle to sample a wide range of performances, activities, music and food provided by local people.'
"Zest Fest was about embracing health and wellbeing in a creative way, providing an insight to the vision for Otterpool Park, which will actively encourage healthy lifestyles through the provision of green open space, miles of walking and cycling and activities supporting people to live well."
"We're creating a new community here and events like Zest Fest provide a unique opportunity to bring people together and showcase all that we are seeking to achieve at Otterpool Park."
Highly acclaimed jazz artist Randolph Matthews said: "Zest Fest surpassed all my expectations. The captivating performances, fun workshops, and exciting activities created an atmosphere of joy and inspiration throughout the entire weekend.
The variety of performances, workshops, music, physical activities, arts and crafts, and delicious food options made the festival a delightful experience for all the senses.
"From the daring circus skills and mesmerising performing arts to the opportunities for self-care and nourishment through yoga, breathwork, meditation, music, dance, and mindful walks, every aspect was thoughtfully designed to provide a holistic and enriching experience."
Brigitte Orasinski from Strange Cargo added: "We had a terrific time at Zest Fest with hundreds of people of every age visiting the craft tent over the weekend.
"There was never a moment when there wasn't someone making something. The little Hooden Horses and made to measure skipping ropes were a particular favourite.
Sjoukje Gummels from SG Shaman Healing, one of the wellbeing activity providers at Zest Fest, said: "I am still reflecting back on the weekend with a smile on my face. The food was great, the setting stunning and the weather beautiful. It was joyous."
It is hoped that Zest Fest will return next year, as it has received an overwhelming positive response, pointing the way for a return to Westenhanger Castle in 2024.