New directors appointed
30 July 2020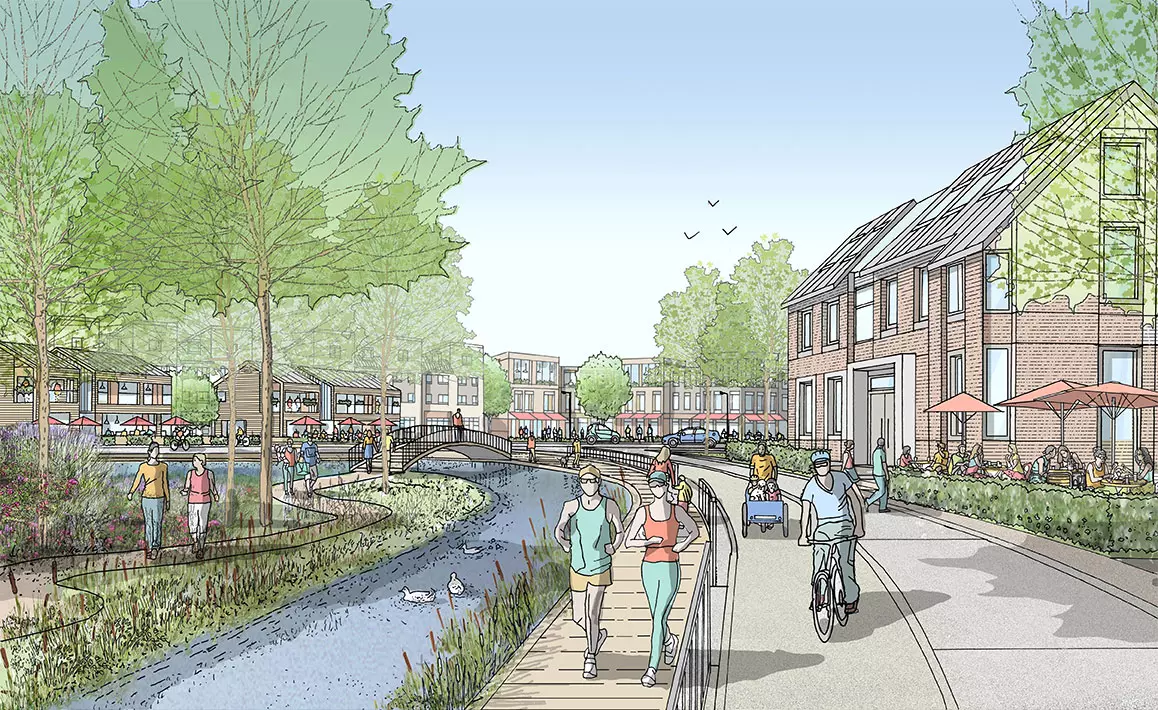 Five new directors are to join the board overseeing the development of a garden town for the Folkestone & Hythe district.
Three independent directors, Dinah Roake, Luke Quilter and SallyAnne Logan have been appointed together with Folkestone & Hythe district councillors Jenny Hollingsbee and Rebecca Shoob.
The announcement of the new appointments was made following interviews for the Otterpool Park non-executive roles on Monday (29 June 2020).
The directors will be members of the board of the Otterpool Park Limited Liability Partnership (LLP). The partnership was approved by Cabinet in May and will lead to the delivery of the project as master developer, ensuring that it can be run efficiently whilst not distracting the council away from its other responsibilities.
Existing board members are the council's Director of Development John Bunnett and Strategic Development Officer Andy Jarrett.
Leader of the Council David Monk said: "I am delighted with the appointments. The three non-executives will bring a huge wealth of expertise to their roles as independent directors of our tremendously exciting project.
"Together they have skills in planning, development and marketing and I am confident that all members of the board will bring their breadth of experience to ensuring the successful delivery of a world-class garden town."
Otterpool Park is a proposed development of up to 10,000 homes, 9,000 jobs, extensive green space and other amenities required for a vibrant and sustainable community.
A planning application was submitted last year and – if approved – the scheme would come to fruition over the next 30 years.
The experience of the independent directors is detailed below:
Dinah Roake is a planning and development specialist with experience in placemaking, social infrastructure and alternative housing delivery.
Luke Quilter is Chief Executive of the Folkestone-based Sleeping Giant Media and has particular expertise in digital marketing and marketing strategy.
SallyAnne Logan is project manager for the South of Ashford Garden Community and has worked for Ashford Borough Council for more than 18 years.
Discover the vision we have for Phase One at Otterpool Park vision here.