Consultation on phase one begins
17 March 2021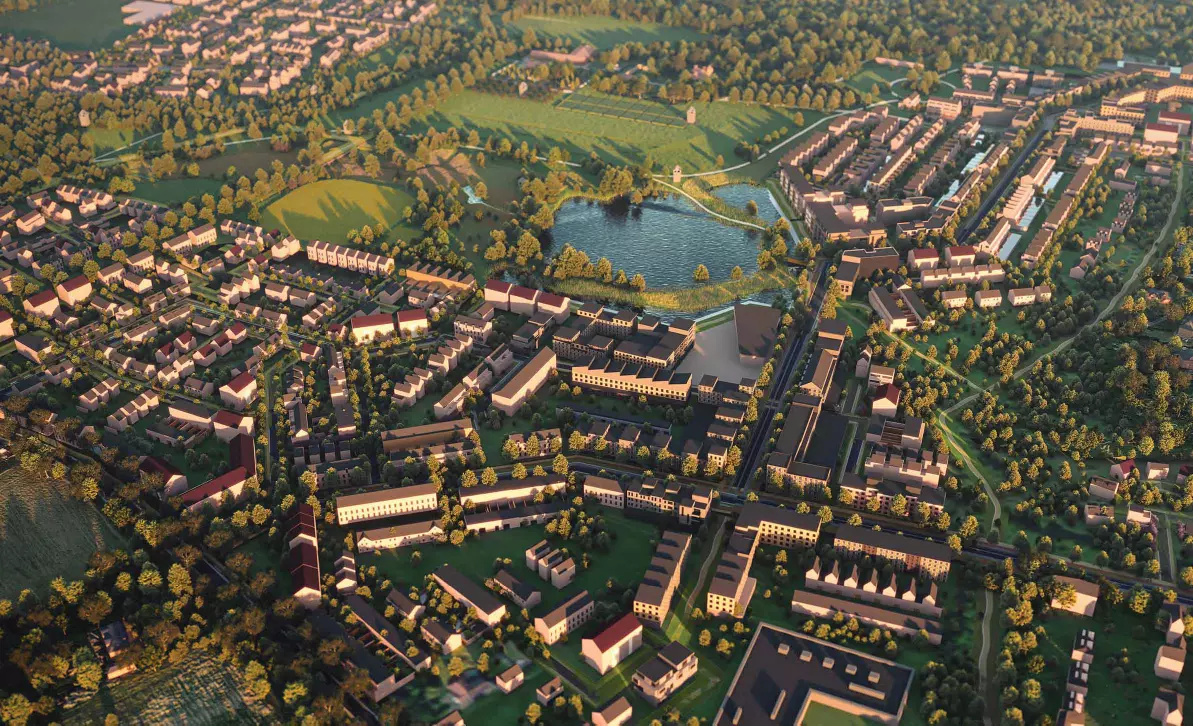 Residents, stakeholders and the wider community are invited to join two virtual public information and consultation events on phase one of the proposed Otterpool Park Garden Town, which incorporates the town centre.
The project team from Otterpool Park LLP and its consultants will be hosting the virtual sessions on Friday 26 March.
Attendees will be able to watch a presentation and get their questions about the development answered live by panellists. The event will also give people an opportunity to share their thoughts on the plans of phase one, which will be considered ahead of final proposals.
There will be an online afternoon session running from 1pm until 2.30pm and an evening session from 5.30pm until 7pm, all open to the public who can register to attend here.
The engagements will be recorded and published on the Otterpool Park website so that those that are unable to attend can watch them at a later date and provide their feedback.