Amended outline planning application submitted
4 April 2022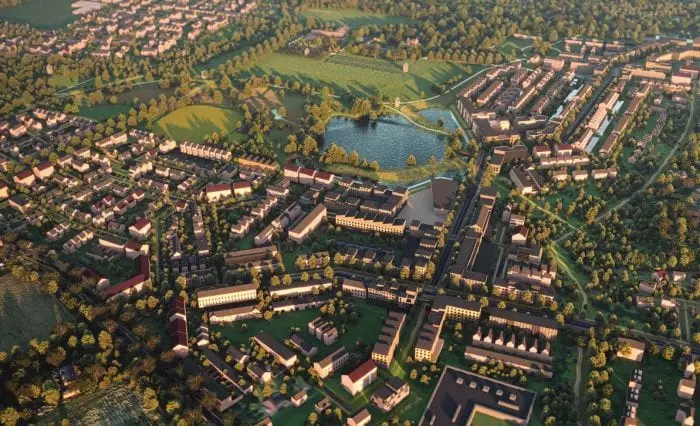 Otterpool Park LLP has submitted an amended outline planning application for a major new settlement in Kent that will bring forward up to 8,500 new homes, community facilities and infrastructure in a strategic garden town setting made up of more than 50% green space, if approved.
The new garden town will be one of the largest new communities in the country and is expected to deliver more than 9,000 jobs over 25-30 years.
Otterpool Park LLP, the project's master developer, has set out its detailed plans to create a landscape-led development on a 2,000-acre site between Folkestone and Ashford. It is set within the Kent countryside and benefits from excellent road and rail connectivity, including Westenhanger rail station, and close proximity to the coast.
The historic Westenhanger Castle sits within the site.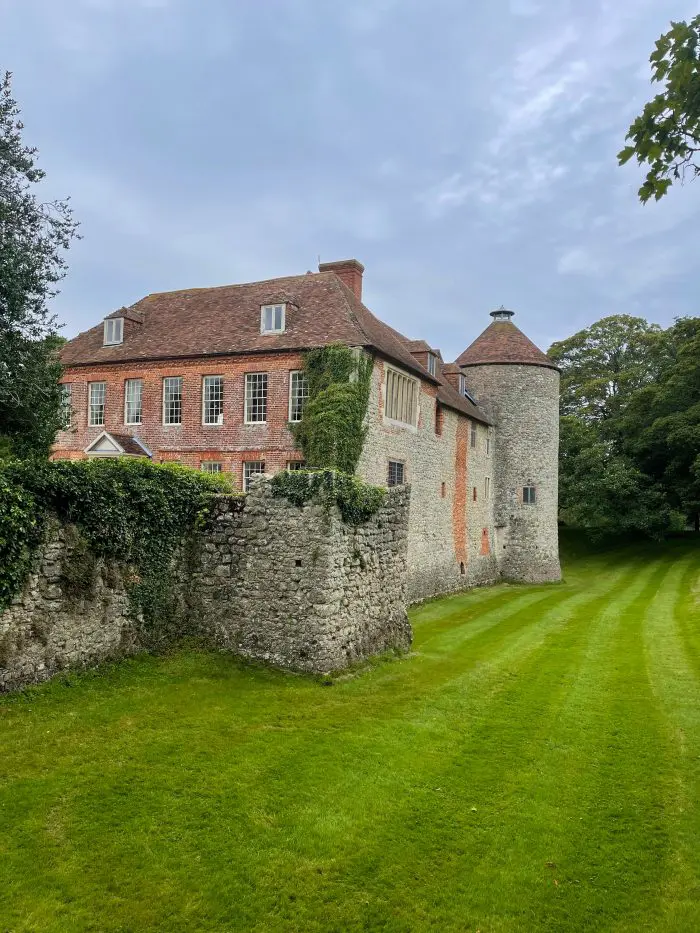 An application for outline planning permission was originally submitted in February 2019. Following consultation and comments from the public and statutory consultees, amendments have been made and submitted.
The key details of the outline planning application include:
Up to 8,500 homes of a range of types and tenures, including over 1,870 affordable homes and over 400 self-build homes,
Up to 29,000 sqm of retail and related uses,
Up to 87,500 sqm of employment floor space including commercial business hubs, a commercial business park and a light industrial park;
Up to 67,000 sqm of education and community facilities floorspace including primary and secondary schools as well as nurseries and crèches, health centres, places of worship and community centres,
Up to 8,000 sqm of hotel floorspace,
Up to 8,500 sqm of leisure floorspace, including a sports pavilion and indoor sports hall provision,
Infrastructure and utilities including a new electrical substation and potable water network reinforcement and provision of a fibre-to-home broadband network,
Green infrastructure (approximately 50% of the application site). Vehicular and cycle parking, including electric vehicle charging points,
Blue infrastructure,
Car, motorcycle and bicycle parking.
Amendments to the 'red line' boundary incorporate Westenhanger Castle into the site and additional areas of land for a possible wastewater facility and highway junction at Newingreen Junction.
Some of the amendments made to the application will assist with the delivery of the development across the long-term, and allow for further consultation on detailed master planning and design and allowing for flexibility in order to best suit the needs of the local population.
The application also incorporates extensive new survey work and a number of additional documents submitted in support of the planning application, including strategies on Green Infrastructure, Heritage, Transport and Mobility.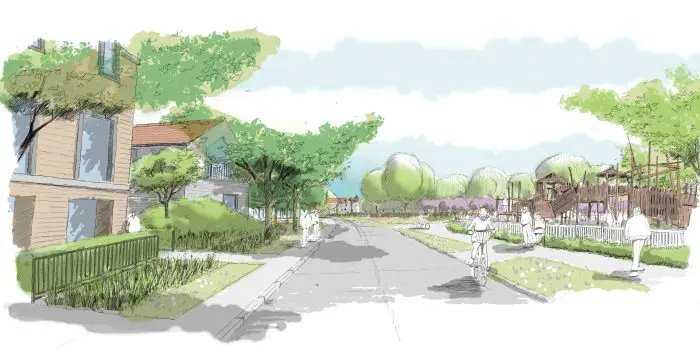 Speaking of behalf of Otterpool Park LLP, Director of Planning Andy Jarrett said, "Submitting our final proposals marks a significant milestone for the project.
"Extensive work has gone into amending the outline planning application to incorporate feedback and present a proposal that will address local housing needs, deliver substantial infrastructure improvements and create direct opportunities for the area, as well as being able to respond to changing and growing needs in the future."
The revised planning application is available to view in full on the Folkestone & Hythe District Council website here.