260 children join the Otterpool Green Stars
9 September 2022
260 children became members of the Otterpool Green Stars activity club this summer at our weekly craft workshops at Westenhanger Castle.
The Otterpool Green Stars is a new initiative that encourages young people to consider the environment and their future.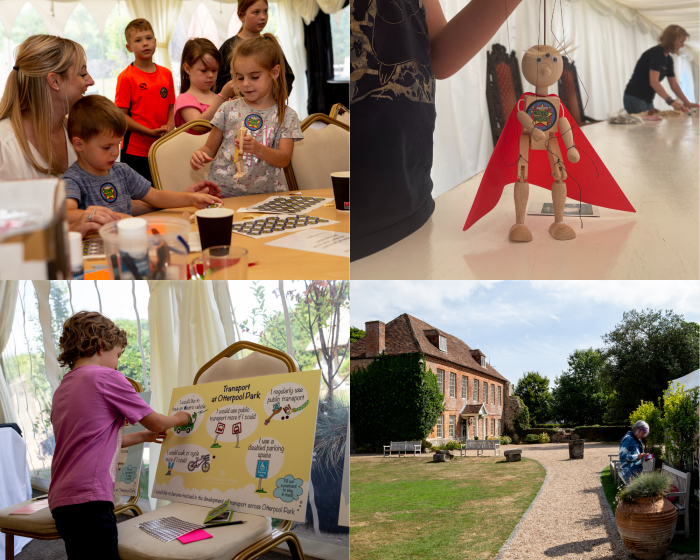 The children were able to create their own superhero puppet and give it a superpower – everything from saving water to reducing food waste. Other activities including making a clay pot and planting a seed to take home. Everyone attending received an Otterpool Green Stars membership card.
The free workshops were delivered by the local arts organisation Strange Cargo. The event also provided the opportunity for children and adults to learn about ways to make positive environmental choices and how Otterpool Park has been designed as a healthy and sustainable place to live.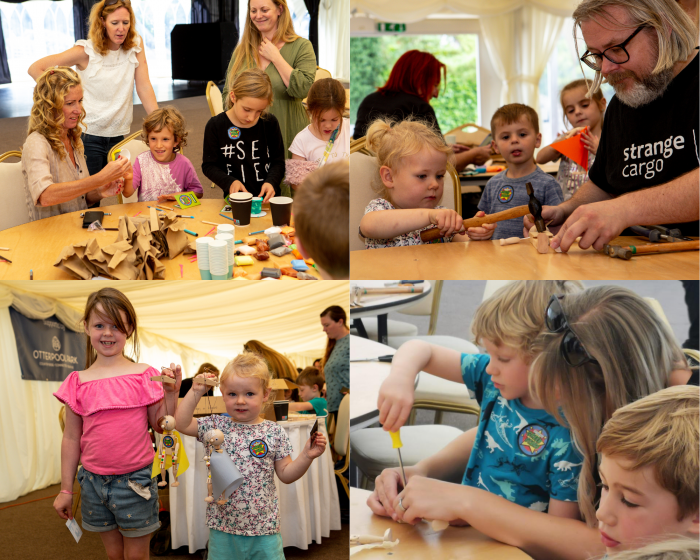 Tamasin Jarrett, Community Services and Events Manager said, "We are delighted that so many children came along and pledged to become green heroes. We were really impressed with the creativity and effort they put into the craft activities.
"Participation in our learning events is growing and we are looking forward to delivering more high-quality events of this nature. There will be Otterpool Green Stars-themed activities so that children can continue to get involved in positive activities, as well as events for adults coming up."
Brigitte Orasinski from Strange Cargo commented, "Working with local people is what we love to do and the Otterpool Green Stars workshops were a delight from start to finish.  We planned the workshop so that children could learn to use hand tools and assemble their own marionette, creating a treasured possession that imbued with an environmental message.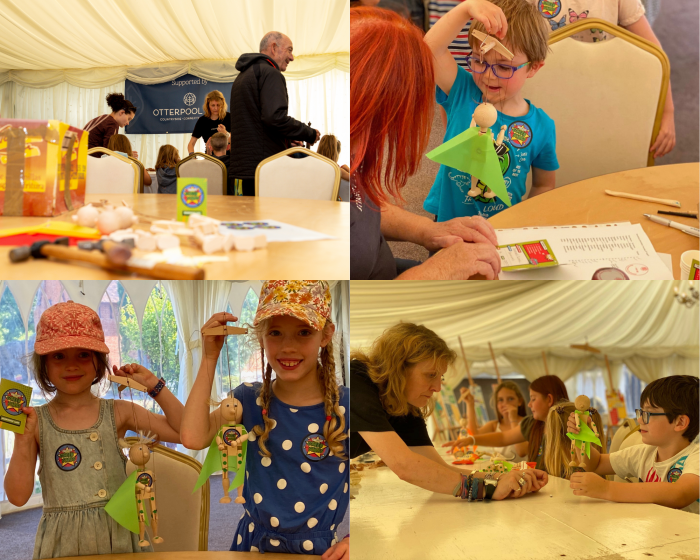 You never know – some of the children we worked with may well be Otterpool Park's future homeowners. There were interactive information panels on display that gave the many parents and grandparents at the workshops the chance to find out more and to share their thoughts about the plans for Otterpool Park.  There was a lot of genuine interest in what the development will offer."